USD

EUR

GBP

BRL

ZAR

TRY

SGD

PHP

NOK

JPY

ILS

HUF

DKK

CNY

CAD

AUD

MXN

TWD

THB

SEK

PLN

NZD

INR

HKD

CZK

CHF

ARS

RUB
|
US English

Portuguese

Spanish

French

German
|
Customize a Package
Championship Tennis Tours specializes in delivering just the services our clients are looking for in their Package. Since 1987, it's this dedication to service that sets us apart from the competition. Please, take a moment and complete the following Custom Package steps as carefully as you can. It will help us get back to you as quick as possible with an accurate quote. To save everyone time, as the tennis tickets you'll be choosing for your package are a very important part of any quote we'll provide you, we recommend that you visit our
Individual Tickets
page for this event before going through the Customized Package process, so we can meet your approximate quote expectations. We look forward to serving you and thank you in advance for choosing Championship Tennis Tours.
If you would like to have an idea of Individual ticket prices and how that will affect your eventual custom package quote, please consult our individual ticket page.
These are the sessions of play that correspond with your provided hotel arrival and departure dates.
1. Select which sessions you would like to attend
2.
3. Indicate the quantity of tickets for each of your selected sessions

Thank you!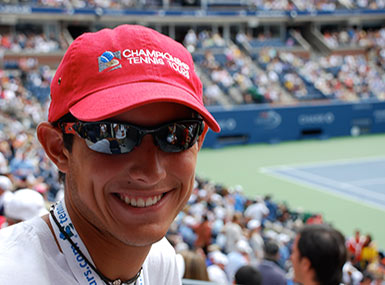 You have successfully submitted your custom package request. A Championship Tennis Tours travel specialist will respond with a quote within 24 hours, often much sooner. If you're in a big rush for your quote or need to modify your request, you can also contact us by calling 800 468-3664 or (+1) 480 429-7700, or by emailing us at
info@tennistours.com
© 2000 - 2014 Championship Tennis Tours. All rights reserved.
Use of this website signifies your agreement to the TennisTours.com Privacy Policy.