Connecticut Open
18 ago

–

24 ago, 2019

|

New Haven, CT
The Connecticut Open is a WTA tournament held at the Connecticut Tennis Center at Yale featuring a 30-player singles main draw, a 48-player qualifying draw and a 16-team doubles draw with total prize money of $799,000. Past champions include Steffi Graf, Lindsay Davenport (2 titles), Jennifer Capriati, Venus Williams (4), Justine Henin, Caroline Wozniacki (4) and Petra Kvitova (3). Championship Tennis Tours offers up the finest courtside box tickets for this event.
More Details and FAQ's . . .
Connecticut Tennis Center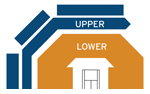 Seating Information
The Courtside Box Seats are located on the East and West sideline (Rows A-I) in sections 106-111, 130-135; North and South Baselines in sections 213-224, 201-204, 241-248.
GENERAL TOURNAMENT INFORMATION
How do I get to the Connecticut Tennis Center at Yale?
The Connecticut Tennis Center at Yale is located at 45 Yale Avenue, New Haven, CT 06515. 
Where do I park and how much will it cost?
General parking during the main draw is $10.00 and $5.00 during qualifying matches.  Parking is located off of Central Avenue across the street from the Yale Bowl.  There will be signage directing you where to park as you begin to arrive at the tennis center.
Will the outer courts have matches being played on them?
The outer courts will have matches being played on them throughout most of the tournament.
What dining options are available at the Connecticut Open?
The Connecticut Open offers a variety of dining options and snacks in a large food court area.  Dining options include favorites such as hot dogs, hamburgers, salads and chicken sandwiches just to name a few.  Other dining options include the best of local food trucks with choices like gourmet grilled cheese, pizza and baked potatoes.  For your convenience, picnic tables with umbrellas are located in the food court and other areas of the site.
What is the security policy?
All guests entering the grounds must consent to a reasonable search of person and belongings.  No alcoholic beverages, illegal drugs, weapons (regardless of permit), food, glass bottles or cans, hard coolers, aerosol cans or noisemaker devices, banters or signs, pets (unless a service animal), bicycles, scooters, roller blades, skateboards, sealed packages of any kind or any other object deemed unsatisfactory by the management of the Connecticut Open may be brought onto the premises.  Please leave any unnecessary items at home or in your vehicle.  We encourage you to arrive early to avoid delays and speed the entrance of all guests.
 
Can I come watch the qualifying matches?
Yes, the qualifying matches are open to the public and will take place at the Tennis Center on Friday and Saturday.  Tickets can be purchased on site the day of the event.
Is it possible to purchase a ticket for the grounds only?
It is not possible to purchase a ticket for the grounds only.  All tickets will provide you with an assigned seat in the stadium.  The ticket will act as a grounds pass for match play taking place on the outer courts where seating is on first come, first serve basis. 
I want to buy tickets to see a particular player, when is she scheduled to play?
If you are looking to see a particular player play, your best option is to wait until the daily schedule is released to find out if the player you are looking to see will be playing that day.  The daily schedule is typically released around 7:00pm the night before and is posted to the Connecticut Open website as well as in the local newspapers. 
Do you offer seats in the shade or out of the sun?
Due to the tournament being an outside event and not having a roof on the stadium, the sun will be a factor. 
What is meant by baseline, sideline, or corner view?
The baseline is the view you see when you watch a match on television.  You will see the front of one player and the back of the other.  The sideline is watching a match from the left to the right on the side of the court.  The corner is watching the match from an angle. 
Do I need to buy one ticket for the day and night or do I need to buy two separate tickets?
If you are planning on staying for both the day and night session, you will need to buy a ticket for the day session and a ticket for the night session.  If you are interested in purchasing a ticket for the day and night, we offer Daily Double packages, which have discounts applied to them.  To learn more about our Daily Double packge or to purchase one, click here.
At what age do you have to pay for a child?
Children 2 years of age and under are admitted free. 
When can I expect to receive my Connecticut Open tickets?
Tickets are scheduled to be distributed in early August.

Desde 1987, hemos tenido una sola misión, para que sea lo más fácil posible para los aficionados de todo mundo a asistir a los torneos de tenis más buscados. Manejamos solamente el tenis y tiene una amplia experiencia y conocimiento de los torneos que de servicio. Usted puede confiar en nosotros para cuidar de todos los detalles, con un nivel de servicio al cliente que le hará un cliente leal en los próximos años.
Mike Bernstein
Championship Tennis Tours