Miami Open
21 Mär – 3 Apr, 2022 | Miami, FL
Fotos anzeigen
Bekannt als fünftes Grand-Tennis 'Slam, ist die Miami Open an zweiter Stelle nach den US Open in Anwesenheit der amerikanischen Veranstaltungen. Sie finden uns im Jahr im Miami!
Erwerben mehrere Sitzungen
Wählen Sitze im 400, 300 und 100 (Courtside)
Wählen Sie die Ansicht aus Side, Ecke oder hinter dem Server
Interaktive Karte Ticketing
Live Lagerbestand Optionen
Detaillierte Seating Charts
100% CTT Sichere Garantie
Individuelle Tickets
Deluxe Miami Accommodations
Guaranteed Miami Open Tickets
Choice of Seating Levels
Convenient Tournament Transfers
On-Site Hosts, CTT Gifts, and More
Pauschalreise
Wählen Sie die gewünschten Termine fürIhr Reise
Wählen Sie oder geben Sie Ihre bevorzugten Hotels
Nehmen Sie so viele Sitzungen, wie Sie möchten
Wählen Sie Ihre bevorzugte Sitzebenen
Fügen Sie die Tour Optionen hinzu, die Sie möchten
Wahlen Sie besondere Wünsche
Kurze Tour Angebot in weniger als 24 Stunden.
Individualisieren eine Paket
Miami Open has a 5 out of 5 rating, based on 5 User Reviews
Nice Tour
Tom Willis from Memphis, TN said:
Went with a couple of buddies of mine. I'm not normally a huge tennis fan but wound up really enjoying the event. Maybe because we had such great seats.
Bottom line: Tom Willis would recommend this event to their best friends
---
Great tennis viewing in Key Biscayne
Lisa Massiah from Barbados said:
Been five times on a trot! Super event to watch top players and practice courts allow fans to get up close! Always well attended by top players. What a great event or tennis fans!
Bottom line: Lisa Massiah would recommend this event to their best friends
---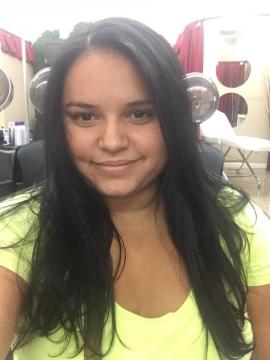 First time in Miami
Sarah Hawkins from Portland, Oregon said:
It was our first time visiting Miami, so we decided to get the complete package for the Miami Open. I gotta say; it was the best decision I've ever made! Our seats were spectacular, the hotel was nothing short of amazing and only a short distance from the venue. Miami couldn't be a better city to enjoy tennis! Thank you, CTT!
Bottom line: Sarah Hawkins would recommend this event to their best friends
---
Great Service for the Miami Open
Sharon Siegel from South Hampton, USA said:
Tennis is not my main athletic passion, but this year I found myself on vacation with some friends in South Beach so we decided to head to Key Biscayne and check out the Miami Open. I suddenly felt a renewed interest in the sport that used to be my favourite sport. It was great to watch the top-ranked players strut their stuff, they're much better than I remember. Watching it live is much better than watching tennis on TV. I was impressed by how well the tournament is organized. The Miami Open is much more than just a typical tennis tournament... they've combined dining shopping drinking around the tennis perfectly. The Bombay Sapphire Lounge is a perfect spot to hang in between games. The food is great too, and of course, tennis is world class. Not to mention the typical great people watching in Miami. Can't wait till next year, I'll be back for sure.
Bottom line: Sharon Siegel would recommend this event to their best friends
---
Haben Sie Fragen?
Senden Sie eine E-Mail
. Oder rufen. (800) 468-3664
local and international call
+1 (480) 429-7700

Seit 1987 haben wir die Mission, Fans aus allert Welt die Teilnahme am begerhrtesten Tennisturnier der Welt so einfach wie möglich zu machen. Wir beschäftigen uns ausschließlich mit Tennis und haben weitreichende Erfahrung und Einblick die Turniere betreffend, die wire anbieten. Sie können voll auf das Niveau unseres Kundendienstes vertrauen, der sich um all Details kümmert, damit Sie in Zukunft en teuer Kunde von uns werden.

Mike Bernstein
Championship Tennis Tours