Monte Carlo Masters
15 Apr

–

21 Apr, 2019

|

Monte Carlo, Monaco
iHinweis: Sicher, vertrauenswürdig und
garantiert seit 1987. Die Preise können Wert.
Sitze zusammen sind, wenn nicht anders vermerkt.
Fotos anzeigen
Championship Tennis Tours bietet Tickets für dieses Frühjahr Zeit Sandplatz-Klassiker in Monte Carlo Masters Country Club auf der schönen Französisch Riviera. Buchen Sie Ihre Tennis Tickets jetzt, alle Maßnahmen auf den Masters Series Monte Carlo Rolex Masters in den viele als den schönsten Turnier Einstellung in der Welt zu sehen.
Mehr Details und FAQs. . .
Vorläufiger Zeitplan
Monte Carlo Masters
Country Club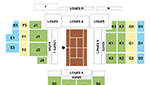 Stadionführer
Haben Sie Fragen?
Senden Sie eine E-Mail
. Oder rufen. Arizona Office
local and international call
+1 (480) 429-7700
Monte Carlo Country Club - Center Court
Wählen Sie Ihre Ticket i
Preis
Qty
Stadium View (Approximate View)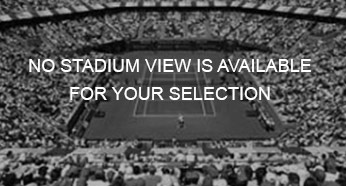 CAT 1
The CAT 1 seats offer the best view of the action, closest seats that we sell to the court.
CAT 2
The CAT 2 seats offer the still excellent view of the action, without breaking the bank.
CAT 3
The CAT 3 seats offer the most affordable seats generally to take in all the action. Clearly providing the best view of the mediterannean sea!

Monte Carlo Rolex Masters FAQ's

Q. With a ticket on center court, can you access all the outside courts?

Yes. All the outside courts are accessible on a first come first served basis.

Q. What is an e-ticket?

The e-ticket (electronic ticket) is a new means of buying your seats for the Monte-Carlo Rolex Masters. The e-ticket can be printed on any printer, and enables you to access the tournament. They may be printed in either colour or black and white, on an A4 sheet of paper (one side only). Legibility of the information contained on the e-ticket is essential for electronic access control to the stadium. The e-ticket will simplify your order and enable you to receive your ticket(s) immediately. Any attempt at fraud will be detected at the electronic control the day of the event.

Q. When will my tickets be delivered?

Tickets are generally delivered one week before your first day of attendance. Actual delivery times vary from event to event depending on many factors including when tickets are physically allocated by the tournament.

Q. What if my tickets are lost or stolen?
When you receive your tickets, keep them in a safe place. Unfortunately, tickets cannot be replaced if they are lost, stolen, or damaged. Please note that direct sunlight or heat can damage some tickets. 

Q. Will the tickets I order be together?

Yes. All ticket order of two tickets will be together. For orders of 3 or more tickets we do our best to get all the tickets together, but it's not guaranteed. We will make sure to have at least all the tickets as pairs.

Q. When tickets are listed as a "General" ticket for a particular level, what does that mean?

When a ticket is listed as a "General" ticket, such as "CAT 1 - General" this simply means that your tickets are guaranteed to be located in a section within the 100 level. Even though it's listed as "General", all tickets are reserved. You will only know the actual seats (section, row, and seat number) once the tickets are delivered.

Q. Where is the tournament located?

Monte-Carlo Country Club
155 Avenue Princesse Grace
06190 Roquebrune Cap Martin

Q. Is there a left luggage arrangement available?

For your personal luggage and belongings (limited to a minimum amount while the State of Emergency remains in place), luggage lockers are available at Entrances 2, 3 and 4 on the Tournament site.

Q. What is the policy regarding children?

Entry to the tournament is free for children under 5 years provided they are accompanied by at least one responsible adult (on presentation of an identity document). As no seat will be assigned to them, they should sit on the knees of their parents or guardians.

Q. Are mobile phones allowed?

It is strictly forbidden to use mobile phones in the stands and private hospitality suites of the courts during the matches.
Any offender shall be held liable and shall also be liable to prosecution as well as being excluded from the site.

Q. What time do the gates open?

The Monte-Carlo Country Club opens its gates to the public at 9.30 am every morning.



When can I expect to receive my Monte Carlo Masters tickets?
Tickets for the Monte Carlo tournament are e-tickets and will be emailed to you at least one week before the start of the tournament.

Seit 1987 haben wir die Mission, Fans aus allert Welt die Teilnahme am begerhrtesten Tennisturnier der Welt so einfach wie möglich zu machen. Wir beschäftigen uns ausschließlich mit Tennis und haben weitreichende Erfahrung und Einblick die Turniere betreffend, die wire anbieten. Sie können voll auf das Niveau unseres Kundendienstes vertrauen, der sich um all Details kümmert, damit Sie in Zukunft en teuer Kunde von uns werden.
Mike Bernstein
Championship Tennis Tours