Miami Open
20 mar – 2 abr, 2023 | Miami, FL
Ver Fotos
O Miami Open é um dos maiores e mais importantes torneios do circuito profissional. O evento vai se tornar ainda maior e mais espetacular em sua nova casa, o Hard Rock Stadium. O complexo vai ganhar um infra-estrutura impecável, com mais conforto, entretenimento e facilidades para os fãs de.
Comprar várias sessões
Escolha Lugares no 400, 300 e 100 (Courtside)
Selecione seu ponto de vista a partir de Side, Canto, ou atrás do servidor
Mapa Interativo Ticketing
Vivo Opções inventário
Assentamento das cartas detalhadas
100% seguro Garantia CTT
Ingressos Individuais
Miami acomodações de luxo
Miami Open Ingressos Garantidos
Vários níveis de Estar
Transferências Torneio
Hosts no local, presentes CTT, e Mais
Pacotes Completos
Escolha as datas pacote desejado
Selecione ou indicar o seu hotel preferido
Participar de tantas sessões como você gostaria
Escolha os seus níveis de ingressos preferenciais
Adicione as opções de passeios que você gostaria
Fazer quaisquer pedidos especiais
Citação rápida em menos de 24 horas.
Personalizar um Pacote
Miami Open has a 3.8 out of 5 rating, based on 6 User Reviews
Nice Tour
Tom Willis from Memphis, TN said:
Went with a couple of buddies of mine. I'm not normally a huge tennis fan but wound up really enjoying the event. Maybe because we had such great seats.
Bottom line: Tom Willis would recommend this event to their best friends
---
Great tennis viewing in Key Biscayne
Lisa Massiah from Barbados said:
Been five times on a trot! Super event to watch top players and practice courts allow fans to get up close! Always well attended by top players. What a great event or tennis fans!
Bottom line: Lisa Massiah would recommend this event to their best friends
---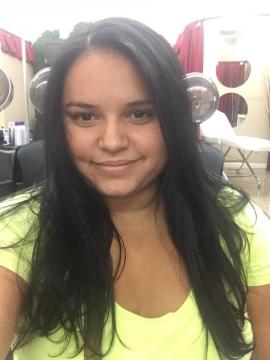 First time in Miami
Sarah Hawkins from Portland, Oregon said:
It was our first time visiting Miami, so we decided to get the complete package for the Miami Open. I gotta say; it was the best decision I've ever made! Our seats were spectacular, the hotel was nothing short of amazing and only a short distance from the venue. Miami couldn't be a better city to enjoy tennis! Thank you, CTT!
Bottom line: Sarah Hawkins would recommend this event to their best friends
---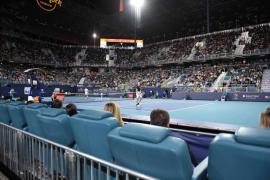 Miami Open
Tom Davoren from Boston, Massachusetts said:
Hi Mike, It's your friend from Massachusetts. The seats were unbelievable. Closest we've ever been to a court. Great day. Thanks for all the attention and time you game me.
Bottom line: Tom Davoren would recommend this event to their best friends
---
Você tem alguma dúvida?
Enviar um e-mail
. Ou ligue. (800) 468-3664
local and international call
+1 (480) 429-7700

Desde 1987, tivemos apenas uma missão, e isso é para torná-lo tão fácil quanto possível para os fãs de todo o mundo para participar da mais procurados torneios de tênis do mundo. Nós tratamos apenas de tênis e tem profunda experiência e compreensão dos nossos torneios de serviço. Pode confiar em nós para cuidar de todos os detalhes, com um nível de serviço ao cliente que vai fazer você um cliente leal para os próximos anos.

Mike Bernstein
Championship Tennis Tours