Barcelona Open
19 abr

–

25 abr, 2021

|

Barcelona, Spain
iNota: Seguro e confiável desde 1987.
Os preços podem ser acima ou abaixo do valor nominal.
Melhor experiência garantida.
The Barcelona Open Banc Sabadell is staged at the Real Club de Tenis Barcelona-the oldest tennis club in Spain. It is an ATP World Tour 500 clay-court tournament and one of the most important events in the Barcelona social calendar. Championship Tennis Tours offers excellent Upper and Lower level tickets in the intimate Center Court stadium that holds just 7800 people. Book your tickets now!
Mais detalhes e perguntas frequentes. . .
Programa Provisório
Real Club Center Court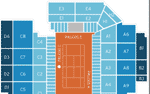 Guia do estádio
Você tem alguma dúvida?
Enviar um e-mail
. Ou ligue. (800) 468-3664
local and international call
+1 (480) 429-7700
Barcelona Open Banc Sabadell
Escolha o seu bilhete i
Preço
Qty
Stadium View (Approximate View)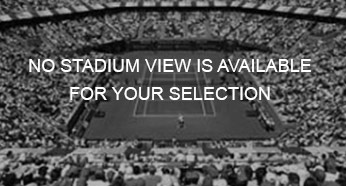 CAT 1
The CAT 1 seats offer the best view of the action, closest seats that we sell to the court.
CAT 2
The CAT 2 seats offer the still excellent view of the action, without breaking the bank.
CAT 3
The CAT 3 seats offer the most affordable seats generally to take in all the action. Clearly providing the best view of the mediterannean sea!
Barcelona Open FAQ – Ticketing
Q. What is the Barcelona Open?
The Barcelona Open Banc Sabadell, Trofeo Conde de Godó, is the oldest tennis tournament in Spain and one of the of the most prestigious clay court tournaments on the circuit. The ATP World Tour 500 Event will celebrate its 61st edition in 2013. The first Conde de Godó took place in 1953. Its history forms part of the oldest Spanish tennis club, the Real Club de Tenis Barcelona 1899, which has hosted the tournament since the first edition. Since 1968, the tournament has been considered as the International Championships of Spain. The tournament has become a symbol of the city Barcelona, not only as major annual sporting event, but as an important social event. The friendly club atmosphere is very appreciated by players on the professional circuit. Over 100-year-old, the Real Club de Tenis Barcelona 1899 is the most successful Spanish club with players like Arantxa Sánchez-Vicario, Conchita Martínez, Rafael Nadal, Carlos Moyà, Albert Costa, Javier Sánchez-Vicario, EmilioSánchez-Vicario, Alberto Berasategui, Félix Mantilla, Julián Alonso, Tomàs Carbonell, Francis Roig or Galo Blanco. In 2013, Rafael Nadal returned to the throne, claiming his record eighth title in an all-Spanish final against Nicolás Almagro. In 2015, the 63rd edition will be held from 18 to 26 April.
Q. How many matches can I watch with my Ticket or Event Pass?
You have purchased a daily ticket, which means that you can watch every match at the Tournament on the day indicated on your ticket. However, you have only a reserved seat on the Center Court. Courts 1, 2 and 3 have limited seating (first come, first served). 
Q. When do the doors open at the Tournament?
The tournament facilities open one hour before the start of the first match, usually around 10am. Please check the tournament website and our smartphone APP for exact information on the daily opening hours. 
Q. When are the matches scheduled?
Match times will be assigned by the ATP Supervisors. During the first rounds, Monday to Wednesday, matches usually start at 11am. On Thursday and Friday we expect starting about 12am. Finally, on Saturday semi-finals and Sunday finals we expect starting not before 1pm. All this schedule can be modified by weather conditions and/or Tournament needings. For exact information, please check out the schedule at the end of the previous competition day, at our website and APP.
Q. When does the singles final start?
In 2018 the singles finals started at 4,00pm. The doubles final is usually held before the singles final on the Center Court, probably at 1.00pm. Once again, please check out the schedule at the end of the previous competition day. 
Q. Do kids access the tournament facilities for free?
Regardless of age, nobody is allowed to access the Center Court without a valid ticket or event pass. However, kids under five who are accompanied by an adult are allowed to enter the tournament facilities, including Courts 1, 2 and 3, for free. 
Q. Which is the sunny side of the Center Court and on which side is the chair umpire located?
The sunny side is on stands A and B while the chair umpire is located on the side of stands C and D. 
Q. On which side is the umpire chair located?
Stand C
Q. When will my tickets be delivered?
Tickets are generally delivered one week before your first day of attendance. Actual delivery times vary from event to event depending on many factors including when tickets are physically allocated by the tournament.
Q. What if my tickets are lost or stolen?
When you receive your tickets, keep them in a safe place. Unfortunately, tickets cannot be replaced if they are lost, stolen, or damaged. Please note that direct sunlight or heat can damage some tickets. 

Q. Will the tickets I order be together?
Yes. All ticket order of two tickets will be together. For orders of 3 or more tickets we do our best to get all the tickets together, but it's not guaranteed. We will make sure to have at least all the tickets as pairs.
Q. When tickets are listed as a "General" ticket for a particular level, what does that mean?
When a ticket is listed as a "General" ticket, such as "CAT 1 - General" this simply means that your tickets are guaranteed to be located in a section within the Cat 1 level. Even though it's listed as "General", all tickets are reserved. You will only know the actual seats (section, row, and seat number) once the tickets are delivered.
Q. How many matches can I watch with my daily ticket?
Your ticket serves for the whole day, meaning you can watch every match that day, morning and evening sessions, no matter if on the Center Court or Court No. 1. Please keep your ticket if you leave the tournament area.

Q. What is the address where the event takes place in Barcelona?
Bosch i Gimpera 5
Q. How do I get to the Real Club Tenis Barcelona?
The club is located close to downtown Barcelona, above Diagonal Street. The exact address is Bosch i Gimpera 5. (For more info see next point).
The tournament organization strongly recommends the use of public transport to get to the Real Club de Tenis Barcelona.
Metro: Line L3 / Green Line, Metro stop María Cristina
Tranvía: Stop Pius XII.
Bus: Lines 64, 22, 75 until Pedralbes.
Lines 63, 78 until c/Bosch i Gimpera.
Lines V3, 130 until JV Foix – Cardenal Vives i Tutó.
Line 34 until Pg Manel Girona - Eduardo Conde
Line H6 until Plaça de Pius XII
Train: Line L6, Reina Elisenda station.
When can I expect to receive my Barcelona Open tickets?
Tickets for the Barcelona Open tournament are e-tickets and will be emailed to you at least one week before the start of the tournament.

Desde 1987, tivemos apenas uma missão, e isso é para torná-lo tão fácil quanto possível para os fãs de todo o mundo para participar da mais procurados torneios de tênis do mundo. Nós tratamos apenas de tênis e tem profunda experiência e compreensão dos nossos torneios de serviço. Pode confiar em nós para cuidar de todos os detalhes, com um nível de serviço ao cliente que vai fazer você um cliente leal para os próximos anos.
Mike Bernstein
Championship Tennis Tours