National Bank Open (WTA)
5 ago – 11 ago, 2024 | Toronto, Canada
Roger Cup Toronto Seating Guide
Buy Roger Cup Toronto Tickets >>>

The Rogers Cup is An ATP Masters 1000 and WTA Premier 5 event, the Rogers Cup is the third-oldest tournament in the world. It is unique in that it features both a men's and a women's event held simultaneously in two different cities – one in Montreal and one in Toronto – with host sites alternating every year since 1980. Due to the cancelation of the event in 2020 because of the pandemic, in 2021, the men will play in Toronto while the women will compete in Montreal.

Sobeys Stadium Seating Chart - York University - Seating capacity of 7500 people.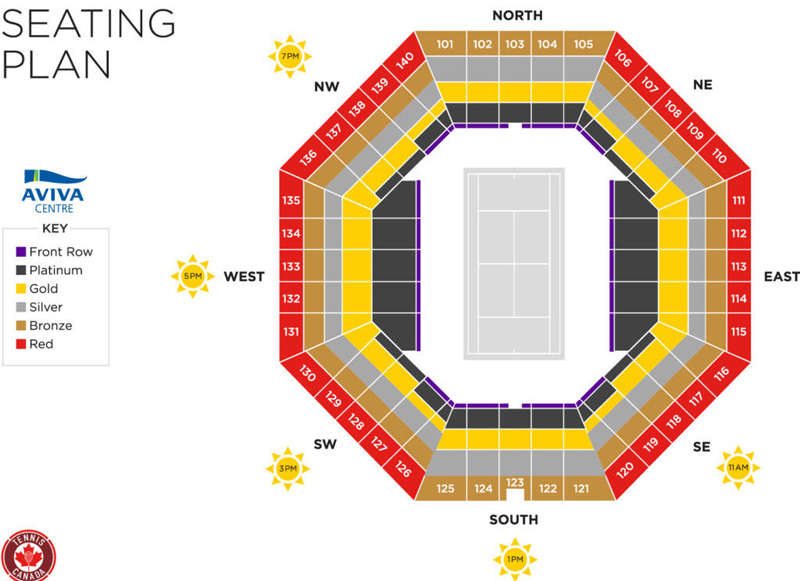 Championship Tennis Tours sells only reserved tickets for the Center Court. With your ticket you'll have access on a first come first served basis to all the outside courts including the Grandstand Court during the session for which your ticket is valid.
Looking for seats in the shade?
During the matinee session the sun is almost directly overhead and there is no shade. During the evening session while the sun is setting the preference is to sit on the west side facing east. Aviva Centre is an outdoor stadium so remember to bring your sunscreen and a hat as temperatures can get very hot. Seats on the West Side of the stadium will provide you with the best chance for protection from the sun. Sections 130-136 in the lower level and 306 in the upper level would be the West (shady side) of the stadium.
Where's the best place to sit?
Everyone is different. During the day sessions I prefer to sit behind the server on the south side. For the evening matches I prefer the east or west side of the court about halfway up in the lower level.
How many matches will I see?
From Monday through Friday, there will be a minimum of three matches scheduled on Centre Court in the day session and a minimum of two matches scheduled in the night session. Inclement weather and other factors beyond our control may alter this schedule. Both singles and doubles matches are included in some sessions.
View from the East side of the court: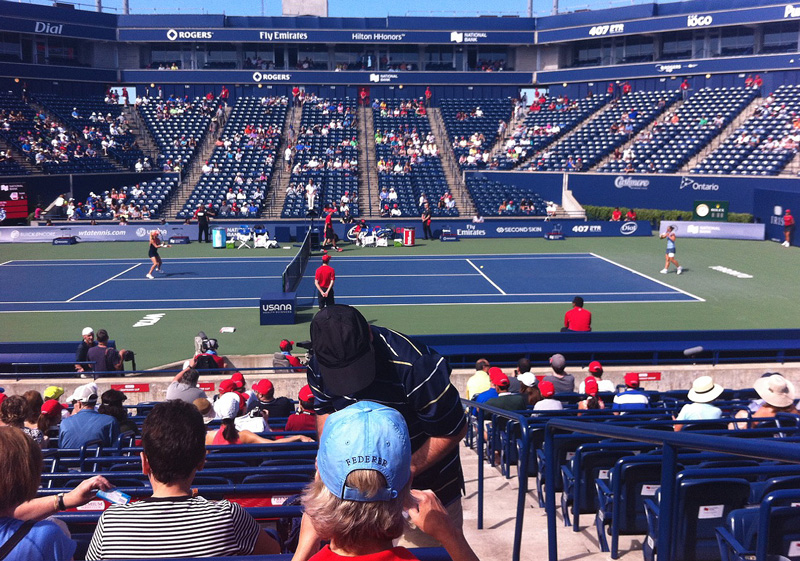 View from the West side: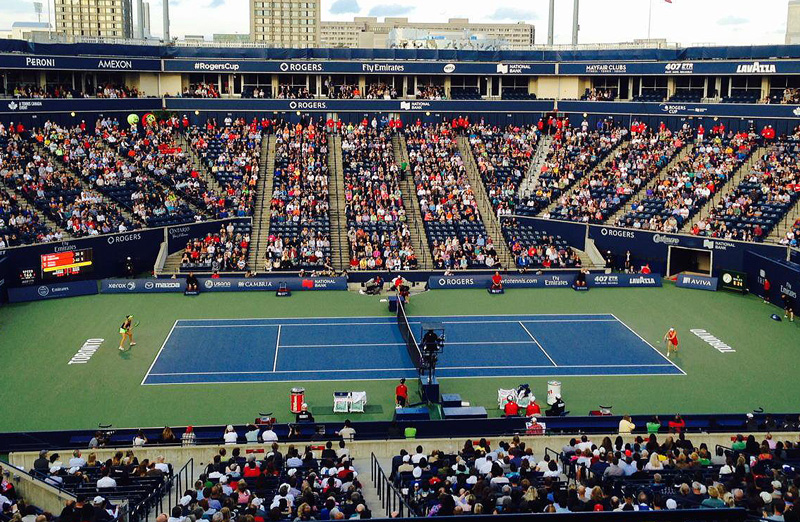 View from CAT 1 North side: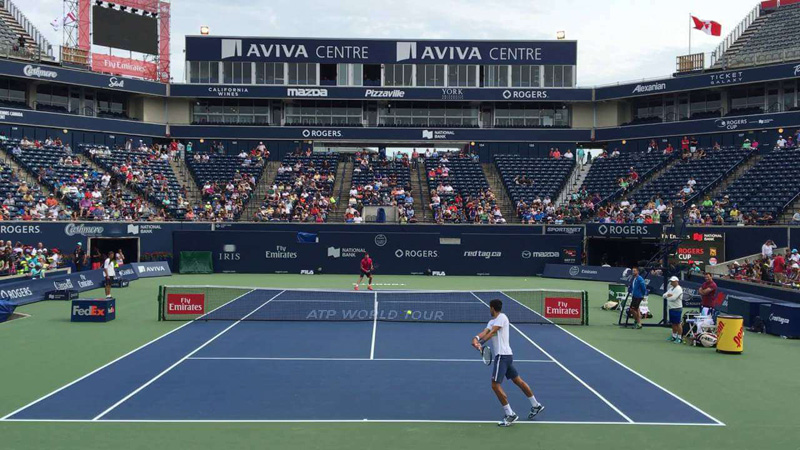 View from Cat 1 South side: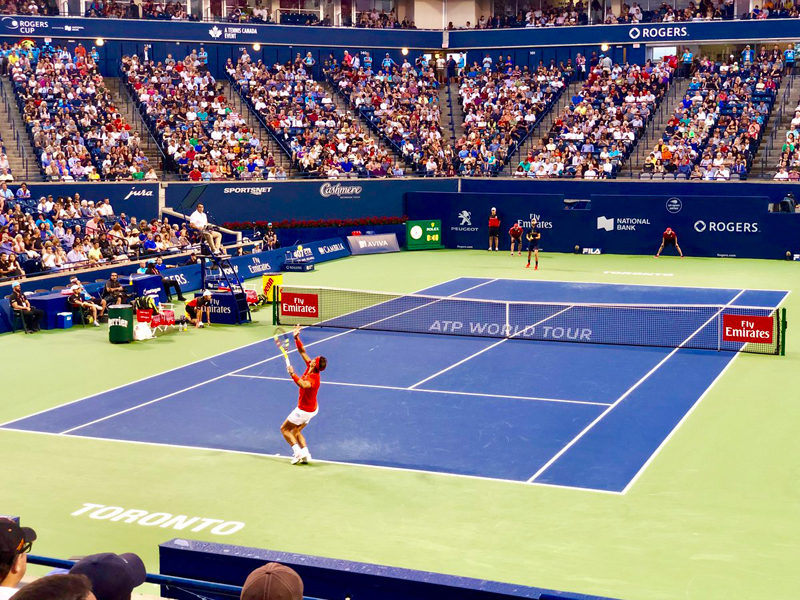 Taking public transportation is a great way of avoiding any parking headaches:
The Sobeys Stadium stadium is a short walk from TTC Pioneer Village Subway Station.
Click here to purchase Rogers Cup Toronto Tickets >>>