Miami Open
18 mar

–

31 mar, 2019

|

Miami, FL
Voir des photos
Aussi connu sous nom de "5ème tournoi du grand chelem", le tournoi de Miami est le 2ème tournoi des Etats-Unis, en terme de fréquentation, juste derrière l'US Open. Réservez dès maintenant vos sièges pour la prochaine édition pour avoir le privilège de regarder les meilleurs joueurs s'affronter pour l'un des titres les plus convoités de la tournée américaine..
Achetez plusieurs sessions
Choisissez sièges au 400, 300 et 100 (Courtside)
Sélectionnez votre point de vue à partir de Side, Corner, ou derrière le serveur
Carte interactive de billetterie
Vivre Options d'inventaire
Sièges détaillées Graphiques
100% sécurisée garantie CTT
Billets Individuels
Votre choix en hébergement 3, 4 ou 5 * à Miami
Places Miami Open Garantis
Choix des niveaux de sièges
Navette tournoi ou pass Parking VIP
Hôtes sur place, cadeaux de CTT, et plus
Forfaits Complets
Choisissez vos dates de forfait souhaités
Sélectionnez ou indiquez votre hôtel préféré
Assister à autant de sessions que vous souhaitez
Choisissez votre niveau de places de choix
Ajoutez les options de visite que vous souhaitez
Faire des demandes spéciales
Devis rapide en moins de 24 heures.
Forfaits Personnalisés
Miami Open

has a

5

out of

5

rating, based on

5

User Reviews
Nice Tour
Tom Willis from Memphis, TN said:
Went with a couple of buddies of mine. I'm not normally a huge tennis fan but wound up really enjoying the event. Maybe because we had such great seats.
Bottom line: Tom Willis would recommend this event to their best friends
---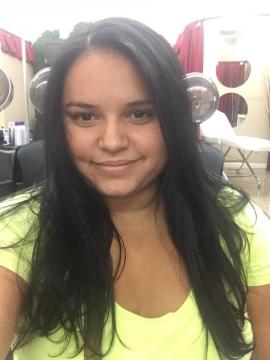 First time in Miami
Sarah Hawkins from Portland, Oregon said:
It was our first time visiting Miami, so we decided to get the complete package for the Sony Open. I gotta say; it was the best decision I've ever made! Our seats were spectacular, the hotel was nothing short of amazing and only a short distance from the venue. Miami couldn't be a better city to enjoy tennis! Thank you, CTT!
Bottom line: Sarah Hawkins would recommend this event to their best friends
---
Great Day at the SEO
Sharon Siegel from South Hampton, USA said:
Tennis is not my main athletic passion, but this year I found myself on vacation with some friends in South Beach so we decided to head to Key Biscayne and check out the Sony Open. I suddenly felt a renewed interest in the sport that used to be my favorite sport. It was great to watch the top-ranked players strut their stuff, they're much better than I remember. Watching it live is much better than watching tennis on TV. I was impressed by how well the tournament is organized. The Sony Open is much more than just a typical tennis tournament... the've combined dining + shopping + drinking around the tennis perfectly. The Bombay Sapphire Lounge is a perfect spot to hang in between games. The food is great too, and of course the tennis is world class. Not to mention the typical great people watching in Miami. Can't wait till next year, I'll be back for sure.
Bottom line: Sharon Siegel would recommend this event to their best friends
---
Great tennis viewing in Key Biscayne
Lisa Massiah from Barbados said:
Been five times on a trot! Super event to watch top players and practice courts allow fans to get up close! Always well attended by top players. What a great event or tennis fans!
Bottom line: Lisa Massiah would recommend this event to their best friends
---
Une question ? Contactez-nous par mail.
Envoyer un e-mail
. Ou appeler. Arizona Office
local and international call
+1 (480) 429-7700
Depuis 1987, nous sommes là pour aider des milliers de fans chaque année à assister aux tournois de tennis les plus recherchés du monde. Notre spécialisation dans le tennis nous a permis d'aquérir une grande expérience et une parfaite connaissance des tournois que nous proposons. Vous pouvez nous faire confiance : nous prenons en charge tous les détails, avec une telle qualité de service que vous ne pourrez plus vous passer de nous!
Mike Bernstein
Championship Tennis Tours