Nitto ATP Finals
10 nov

–

17 nov, 2019

|

London, England
Nitto ATP Finals Packages
Las Nitto ATP Finals son el clímax del final de la temporada del tenis profesional masculino, donde sólo clasifican los ocho mejores singlistas y equipos de dobles en la lucha por el último título del año. Championship Tennis Tours ofrece paquetes fantásticos para este asombroso evento en el ciudad phenomenal de Londres.


Los paquetes completos incluyen:
Los paquetes completos incluyen:
3, 4, and 5 star London accommodations

•

i
Guaranteed 400 or 100 Level Tickets

•
| Tour Código i | # de personas | Fechas de Paquete | Noches | Hoteles | Rondas | Entradas Incluido | Nivel Asientos i | Costo per persona i | Subtotal |
| --- | --- | --- | --- | --- | --- | --- | --- | --- | --- |
Novotel Canary Wharf

Contemporary

Novotel London Canary Wharf is a new stylish 39 storey hotel, a close walk from Canary Wharf underground station. Located in the city's iconic commercial district, the hotel is within easy access of London's main tourist attractions. The hotel features a contemporary restaurant, bar and roof terrace with stunning 360 views across the London skyline. With 9 fully equipped meeting rooms, free WiFi, a state-of-the art gym and a pool, it's the perfect setting for both business and leisure stays.

Descripción completa y más fotos

The Bloomsbury Hotel

Boutique

IT'S THE LITTLE THINGS THAT MAKE ALL THE DIFFERENCE.

Descripción completa y más fotos

The Ibis Hotel

Quality Chain

ibis London Docklands Canary Wharf Hotel.

Descripción completa y más fotos

The Good Hotel London

PREMIUM HOSPITALITY WITH A CAUSE

Descripción completa y más fotos

40 Winks Hotel

Cozy

NEIGHBORHOOD:

Set in a 1717 townhouse owned by acclaimed interior designer David Carter, this hip boutique hotel is a 4-minute walk from Stepney Green tube station, and a mile from Brick Lane's galleries and Indian restaurants.

Descripción completa y más fotos

The Kensington Hotel

Victorian Historic Building

Historic charm and sleek contemporary style

Descripción completa y más fotos

Lansbury Heritage Hotel

Boutique

Welcome to the Lansbury Heritage Hotel, a boutique luxury hotel located just a short walk from London's iconic Canary Wharf and with fast transport links to all of the capital's main attractions.

Descripción completa y más fotos

citizenM Tower of London

Art House Opulence

There is no hotel in London that gives you this kind of sweeping view over such a beautiful city, including Tower of London and Tower Bridge.

Descripción completa y más fotos

The Curtain Hotel

Traditional Elegance

A London original.

Descripción completa y más fotos

The Ned Hotel

Traditional Elegance

Set in the former Midland Bank building in the heart of the City, The Ned was designed by Sir Edwin 'Ned' Lutyens in 1924. The heritage building hosts nine restaurants, 252 bedrooms channeling 1920s and 1930s design, a range of men's and women's grooming services and a members' club.

Descripción completa y más fotos

The May Fair

Traditional Elegance

Opened by King George V in 1927, this luxurious 5-star hotel is situated in the heart of Mayfair, surrounded by the parks, theatres and attractions of London's West End.

Descripción completa y más fotos

The Savoy

Traditional Elegance

The Savoy, a Fairmont-managed five star hotel, is one of the most celebrated of London landmarks, proudly standing on the Northbank of the River Thames. The ballet, opera and theatre of vibrant Covent Garden are just steps away; with the City, world-renowned museums and galleries, and the designer shopping of Knightsbridge and Mayfair within easy reach on foot or by taxi.

Descripción completa y más fotos

Wellesley Hotel

Intimate Luxury Hotel

The Wellesley is a 1920s townhouse beautifully restored with a modern take on the Art Deco style and with every modern convenience.

Descripción completa y más fotos

Sofitel St. James

French Elegance

In London's West End, this 5-star luxury hotel is in a beautifully preserved Victorian building. It boasts a luxurious on-site spa, spacious rooms, and an award-winning brasserie restaurant.

Descripción completa y más fotos

Intercontinental - 02

Steps from 02 Arena

The riverside InterContinental® London - The O2 has 453 luxury rooms. You'll enjoy spectacular view of Canary Wharf. The O2 arena and ATP Tour Finals is just steps away. The Thames Clipper and the Jubilee line both offer fast links to London's West end and London City Airport.

Descripción completa y más fotos

Canary Riverside Plaza

Close to 02 Arena

Welcome to Canary Wharf's highest rated independent 5 Star hotel, steps from the 02 arena.

Descripción completa y más fotos

The Threadneedles

Boutique

Welcome to Threadneedles, the luxury boutique hotel in the City of London.

Descripción completa y más fotos
[+] Añadir una opción
No information here yet.
London Hotels
We've scoured the best locations in London; Hyde Park, West End, South Kensington, Knightsbridge, Earls Court, and proximity to the stadium. Each property is handpicked for space, character and comfort.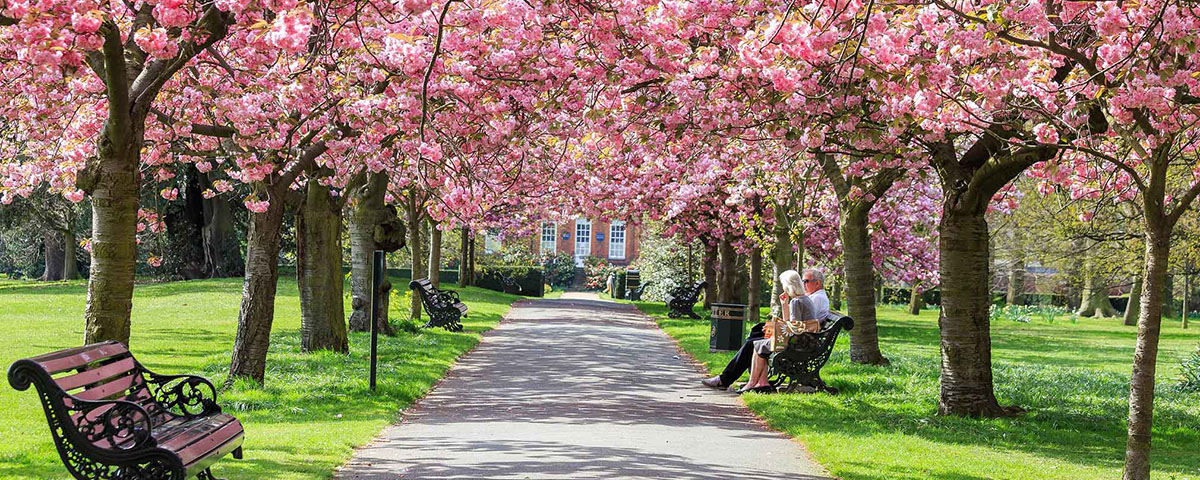 Excellent Nitto ATP Finals Tickets.


ATP Finals London FAQ's

Q. What is the Nitto ATP Finals

It is the year-end climax to the men's professional tennis season, featuring only the world's best eight qualified singles players and doubles teams as they battle it out for the last title of the season. Players compete for ATP Rankings points throughout the season in a bid to earn one of the eight coveted berths. Played using a round-robin format at The O2 in London, each participant plays three matches as they compete for a berth in the knockout semi-finals and beyond. An undefeated champion earns 1,500 ATP Rankings points. Total prize money offered is USD 8.5 million.
Q. What is the format?
The ATP Finals has a round robin format, with eight players/teams divided into two groups of four. The eight seeds are determined by the ATP Rankings and ATP Doubles Team Rankings on the Monday after the last ATP World Tour tournament of the calendar year. All singles matches are the best of three tie-break sets, including the final. All doubles matches are two sets (no ad) and a Match Tie-break.
Q. How many matches are played each session?

All sessions include one singles match and one doubles match.
Q. When are the specific players who will play in each round robin session determined?

The specific players for each round-robin session will be determined before the start of the tournament in a draw ceremony.
London theater performance of your choice.
London Travelcard
On-Site Hosts, CTT Gifts, All Taxes
Your Nitto ATP Finals Package contents are delivered to you by FedEx a few weeks before your first day of attendance at the tournament.

Desde 1987, hemos tenido una sola misión, para que sea lo más fácil posible para los aficionados de todo mundo a asistir a los torneos de tenis más buscados. Manejamos solamente el tenis y tiene una amplia experiencia y conocimiento de los torneos que de servicio. Usted puede confiar en nosotros para cuidar de todos los detalles, con un nivel de servicio al cliente que le hará un cliente leal en los próximos años.
Mike Bernstein
Championship Tennis Tours