About Us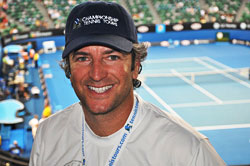 Greetings Tennis Fans!
So how did all this start? As an avid tennis player and fan as far back as I can remember, I had always dreamed of attending the Grand Slams with the French Open at the very top of that list. As fate would have it, at the age of 17, my twin brother and I were in Paris to begin a summer break, ready with Eurail passes to check off as many European capitals as possible. With two days of cultural sites planned for Paris, we realized that with the French Open in full swing, we'd be crazy not to try to score some tickets before setting off on our journey. How tough could it be? So on June 6th, 1984, after a cafe au lait and baguette breakfast, we made our way to the Porte d'Auteuil metro stop. Upon exiting, we were quickly approached by agressive "revendeurs" (scalpers) offering to buy (or sell wink, wink) any extra tickets. Despite our very broken high school French, we successfully negotiated a pair of center court tickets that we hoped would actually get us through the gates. As we walked along the tree lined sidewalks of Avenue Gordon Bennett leading to the main entrance, it was clear by the excited crowds making their way in - we were going to experience a very special event.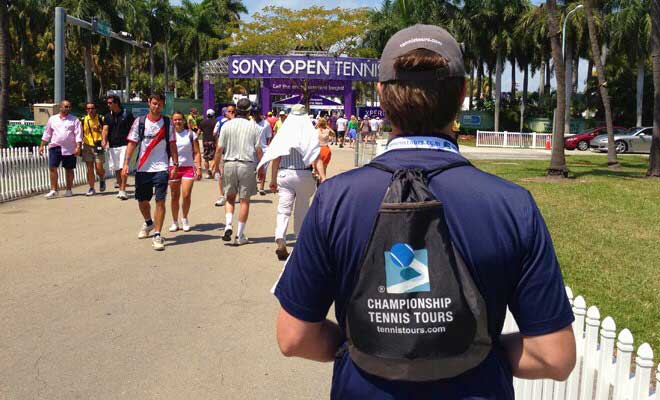 We made our way past the ticket takers with a big sigh of relief. Set with our fresh summer cherries, apricots, and a bottle of Orangina we headed with the streams of other lucky fans to the Center Court entrance. Locals were anxious to see the returning Champion and national hero Yannick Noah who was scheduled to play in the second match Mats Wilander in a highly anticipated rematch. On the way to our nose bleed seats we took a little detour and ducked past an unsuspecting usher to slip into two vacant lower level seats. The tennis gods were smiling on us that day as the people who actually had tickets for those seats, miraculously, never showed up. It turned out to be an incredible day of tennis. Wilander went on to defeat Noah in five grueling sets before a very disappointed home crowd. The impact of attending such a thrilling match offered more excitement and emotion than I could have ever imagined. It was the inspiration from that day that led me to create Championship Tennis Tours. After completing an MBA from the Thunderbird School of Global Management in 1991, I knew I was prepared to build Championship Tennis Tours into a world class travel and ticketing company. The mission of making it possible for tennis fans around the world to easily attend tennis' most prestigious tournaments has never changed.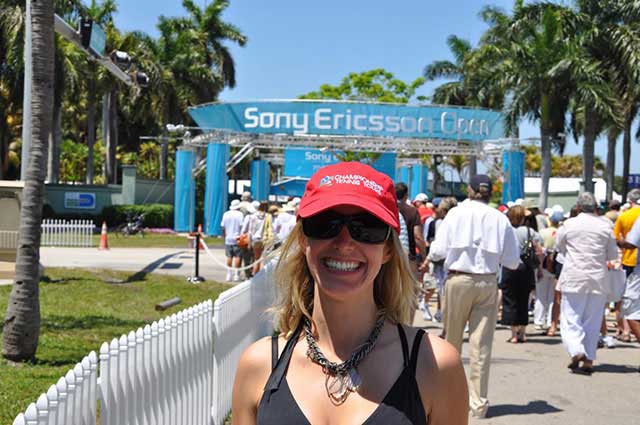 Today, my wife and I have three young boys and we love travelling to as many tournaments as we can fit in with our busy schedules. Championship Tennis Tours has served since 1987 over 70,000 clients from around the world to all the major events, many of whom have become loyal, repeat clients. Our team is made up of hard working individuals who all share a passion for tennis and are committed to providing professional service every step of the way.
To best serve you, we're committed to putting forth applications that reflect the high level of service we've become known for throughout the Tennis world. We strive to offer you applications that are always up to date, easy to work with at home or on the go. Championship Tennis Tours is proud to be the Official Tour Operator for the Madrid Open and a Tennis Travel Partner of the USTA Southwest. Over the years we've been been involved with other fantastic organisations and events as the Official Tour Operator such as the WTA Finals, the ATP 1000 series in Canada and Cincinnati, the Swiss Open, and the ATP Tour's official website, ATPTour.com. We truly are passionate about our sport and serving up unforgetable experiences to our clients. We hope to see you soon on Center Court!
Mike Bernstein
President
Championship Tennis Tours