USD

EUR

GBP

BRL

ZAR

TRY

SGD

PHP

NOK

JPY

ILS

HUF

DKK

CNY

CAD

AUD

MXN

TWD

THB

SEK

PLN

NZD

INR

HKD

CZK

CHF

ARS

RUB
|
English

Português

Español

Français

Deutsche
|
Australian Open Packages
Jan 16

–

Jan 29, 2017

|

Melbourne, Australia
We hope you'll join us "Down Under" for the first Grand Slam of the year at the 2017 Australian Open. Featuring all the world's top players, it's considered a favorite with the players and fans alike. Held in picturesque Melbourne with it's eclectic restaurants, trendy shops, and amazing parks, the tournament attracts fans from around the world. The tournament itself is located in the heart of the city, making it an easy stroll from any of the hotels we offer. In addition to a choice of 4 and 5 star hotels, we let you choose your Australian Open tickets in the Upper or the exclusive Lower Level of Rod Laver Arena. Make it a plan to escape the cold this winter to the warm summer in Melbourne at the Australian Open.
•
Champion Tour Melbourne/Sydney
Complete Packages Include
Choice of either 4 or 5 star Melbourne accommodations
Official Australian Open tickets in your choice of the upper or exclusive lower level
Guided city tour of Melbourne
On-site tour hosts
CTT Tour Gifts
More Details and FAQ's. . .
---
A trip to the Australian Open offers an incredible escape from the northern hemisphere winter, providing great tennis action and so much more! The first week is a celebration of incredible matches throughout the grounds.
Tour Code
Package Dates
Nights
Hotel
Rounds
Tickets Included
Seating Level
Cost Per
Person
# of
People
Subtotal
01/15 - 01/18

3

Opening Rounds
Mon and Tue (Day Sessions)
Add Tour Options below or Checkout Now
01/16 - 01/20

4

Opening Rounds
Wed and Thu (Day Sessions)
Add Tour Options below or Checkout Now
01/15 - 01/20

5

Opening Rounds
Mon, Tue, Wed, Thu (Days)
Add Tour Options below or Checkout Now
---
In the middle rounds of the Open, upsets abound and surprising runs are built following an offseason of hard work or laziness..
Tour Code
Package Dates
Nights
Hotel
Rounds
Tickets Included
Seating Level
Cost Per
Person
# of
People
Subtotal
01/20 - 01/23

3

Middle Rounds
Fri Eve, Sat and Sun
Add Tour Options below or Checkout Now
01/20 - 01/25

5

Middle Rounds
Fri, Sa, Su, and Mon
Add Tour Options below or Checkout Now
---
Comprised of survivors from the first week battles, these tennis warriors will fight to the end for the honor to take home the year's first Grand Slam title.
No information here yet.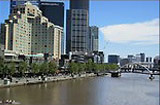 Langham Melbourne and Sydney:
Our five star properties for the Australian Open Champion Tour feature the magnificent Langham in both Melbourne and Sydney (formerly the Observatory Hotel). These properties have both won numerous awards and have been named as the top hotel properties in Australia by leading travel publications. These hotels also receive each year the highest rankings from our clients who have had the pleasure to stay there.
Both properties provide a world of 5 star modern comforts along with timeless elegance.
The Melbourne Langham accommodation excels with:
• Outstanding, 5-star Melbourne accommodation
• An ideal location on the famous Southbank Promenade
• Superb business facilities
• Exceptional restaurant and lounge
• The rejuvenating Chuan Spa
• Excellent leisure facilities
• Memorable and engaging meetings,events and weddings
• A prime location for a luxury Melbourne Accommodation
The Langham's commanding position along the renowned Southbank Promenade overlooking the tranquil Yarra River is exceptional among luxury Melbourne accommodation.
• Panoramic city views
• Surrounded by al fresco cafes, restaurants and boutiques
• Close to the National Gallery of Victoria, Federation Square, The Arts Centre and Crown Casino
• Luxury Melbourne accommodation you'll be pleased to call home
Dining
The highlight of Southbank restaurants
Fittingly for Southbank, an area known for its many fine restaurants, dining at The Langham Melbourne hotel is always an experience to look forward to.
We'll delight your discriminating palate with cuisines prepared from the fresh harvest of Victoria's bountiful farmlands and the rich Tasman Sea.
The Langham Sydney
(formerly the Observatory Hotel):
Located right in the heart of the Rocks area just steps from Sydney Harbour.
The Rooms
Refined comfort and timeless elegance
Classic luxury has always defined the Langham legacy, and The Langham, Sydney continues this tradition. At this charming heritage-style hotel, 96 beautifully appointed rooms and spacious suites perfectly characterise the elegance that has been enchanting guests since 1865.
Each room features modern amenities, such as flat-screen televisions, yet retains a feeling of timeless sophistication and indulgence.
Innovative amenities and thoughtful extras create a welcoming and exclusive retreat, allowing guests to fully relax and recharge.
The Langham, Sydney's Rooms welcome guests with an elegant blend of enchanting extras and luxurious comfort.

The custom-made mahogany furnishings evoke a sense of timeless elegance while views of nearby Observatory Hill and Walsh Bay enhance the sense of history.

Striking a balance between traditions and technology, the Grand Langham Rooms also feature modern facilities required by today's discerning travellers.

Room Size: 49m²
Bed Type: Twin or King bed
Features & Amenities include:
| | |
| --- | --- |
| | iPod Dock |
| | CD and DVD players |
| | International news service |
| | Fax/modem facilities |
| | Four telephones |
| | Touch-control air conditioning |
| | Iron & ironing board |
| | Electronic safe to fit laptop |
For more information about exquisite Melbourne and Sydney Properties, free feel to contact us.
Official Australian Open Tickets in either the Upper or Lower level of Rod Laver Arena for the sessions included in your package.

With your ticket on Rod Laver Arena you can attend matches on all of the outside courts except the Hisense Arena show court which requires a separate ticket.


What does a Rod Laver Arena ticket give you access to?
If you have purchased a ticket to Rod Laver Arena you will have access to a reserved seat within Rod Laver Arena and access to all outside courts including Margaret Court Arena (subject to availability). You cannot access Hisense Arena with a Rod Laver Arena ticket.
I selected shaded seats but they are actually in the sun until mid-afternoon?
Shaded areas are subject to weather conditions on the day. Areas that are designated to be in the shade are an indication only and cannot be guaranteed to be in the shade on the day.
Where is the umpire's chair located?
The umpire's chair is located on the western side of the court.
How many sessions are there?
There are 25 sessions scheduled to be held at Rod Laver Arena. These sessions are detailed below:
11 day sessions from 16–26 January
11 night sessions from 16–26 January
Three Twilight sessions on 27, 28 and 29 January
There are 10 sessions scheduled to be held in Hisense Arena for the Australian Open in 2012.
These sessions are detailed below:
Eight Day sessions from 16–23 January
Two Night sessions from 20–21 January
In addition, there are other matches played every day of the tournament at Margaret Court Arena, Show Courts 2 and 3 and the outdoor courts.
How many matches are played in Rod Laver Arena and Hisense Arena?
The schedule for each day is posted on the Australian Open website when it is released the night before each day. Traditionally, during the day Session there are three matches played in Rod Laver Arena and four matches played on Hisense Arena. During the evening there are typically two matches played in Rod Laver Arena. This is subject to both weather and schedule changes. Ultimately, the number of matches is determined by the tournament referee and is subject to change at any time.
I want to see Roger Federer (or any other player), when is he playing?
The Australian Open is an elimination tennis tournament. For this reason, the draw for each day will not be announced until the night before each match. It is not possible to purchase tickets in advance for a specific player. Tickets are sold on a session-by-session basis.
What is the minimum age for a child to require a ticket?
Children two years and under are admitted free to Australian Open but must be nursed in seated areas. Please see Tennis Australia's child and concession policy for additional information.
Friendly On-Site Tour Hosts, CTT Tour Gifts
Daily Buffet Breakfast
City Tour of Melbourne
Tennis play opportunity at local tennis club
Welcome Group Dinner with our Finals (AUTR 8&9) Packages
Choose from a number of fantastic tour options that you can enjoy before or after your arrival into Melbourne
Your Australian Open package contents are delivered to you by FedEx a few weeks before your departure to Australia. All your contents including your tickets can also be left for you in Melbourne upon your arrival at your chosen hotel.
Do you have any questions?
Send an email
. Or call. (800) 468-3664
local and international call
+1 (480) 429-7700
Since 1987, we have had just one mission, and that's to make it as easy as possible for thousands of fans each year to attend the most sought after tennis tournaments in the world. We handle only tennis and have deep experience and understanding of the tournaments we service. You can trust us to take care of all the details, with a level of customer service that will make you a loyal client for years to come.
Mike Bernstein
Championship Tennis Tours
© 2000 - 2016 Championship Tennis Tours. All rights reserved.
Use of this website signifies your agreement to the TennisTours.com Privacy Policy.