Miami Open
Mar 21 – Apr 3, 2022 | Miami, FL
View Photos
Known as Tennis' 5th Grand Slam, the Miami Open is second only to the US Open in attendance for American tennis events. Secure your seats for the Miami Open now and watch the best players in the world battle for one of the most coveted titles on the tour.
Purchase multiple sessions
Choose Seats in the Courtside or 100 levels
Select your view from Side, Corner, or Behind the Server
Interactive Map Ticketing
Live Inventory Options
Detailed Seating Charts
100% CTT Secure Guarantee
Individual Tickets
Deluxe Miami Accommodations
Guaranteed Miami Open Tickets
Choice of Seating Levels
On-Site Hosts, CTT Gifts, and More
Complete Packages
Choose your desired package dates
Select or indicate your preferred hotel
Attend as many sessions as you'd like
Choose your preferred seating levels
Add the tour options you'd like
Make any special requests
Quick tour quote in less than 24 hrs.
Customize a Package
Miami Open has a 5 out of 5 rating, based on 5 User Reviews
Nice Tour
Tom Willis from Memphis, TN said:
Went with a couple of buddies of mine. I'm not normally a huge tennis fan but wound up really enjoying the event. Maybe because we had such great seats.
Bottom line: Tom Willis would recommend this event to their best friends
---
Great tennis viewing in Key Biscayne
Lisa Massiah from Barbados said:
Been five times on a trot! Super event to watch top players and practice courts allow fans to get up close! Always well attended by top players. What a great event or tennis fans!
Bottom line: Lisa Massiah would recommend this event to their best friends
---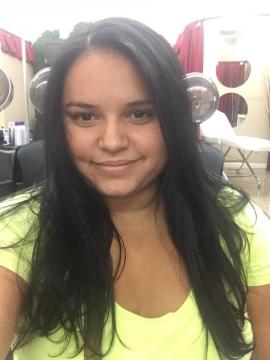 First time in Miami
Sarah Hawkins from Portland, Oregon said:
It was our first time visiting Miami, so we decided to get the complete package for the Miami Open. I gotta say; it was the best decision I've ever made! Our seats were spectacular, the hotel was nothing short of amazing and only a short distance from the venue. Miami couldn't be a better city to enjoy tennis! Thank you, CTT!
Bottom line: Sarah Hawkins would recommend this event to their best friends
---
Great Service for the Miami Open
Sharon Siegel from South Hampton, USA said:
Tennis is not my main athletic passion, but this year I found myself on vacation with some friends in South Beach so we decided to head to Key Biscayne and check out the Miami Open. I suddenly felt a renewed interest in the sport that used to be my favourite sport. It was great to watch the top-ranked players strut their stuff, they're much better than I remember. Watching it live is much better than watching tennis on TV. I was impressed by how well the tournament is organized. The Miami Open is much more than just a typical tennis tournament... they've combined dining shopping drinking around the tennis perfectly. The Bombay Sapphire Lounge is a perfect spot to hang in between games. The food is great too, and of course, tennis is world class. Not to mention the typical great people watching in Miami. Can't wait till next year, I'll be back for sure.
Bottom line: Sharon Siegel would recommend this event to their best friends
---
Do you have any questions?
Send an email
. Or call. (800) 468-3664
local and international call
+1 (480) 429-7700

Since 1987, we have had just one mission, and that's to make it as easy as possible for thousands of fans each year to attend the most sought after tennis tournaments in the world. We handle only tennis and have deep experience and understanding of the tournaments we service. You can trust us to take care of all the details, with a level of customer service that will make you a loyal client for years to come.

Mike Bernstein
Championship Tennis Tours