Laver Cup Geneva
Sep 20

–

Sep 22, 2019

|

Geneva, Switzerland
Laver Cup Geneva Packages
The beautiful lakeside city of Geneva will host the 2019 Laver Cup. Team Europe will be defending it's trophy it recaptured in 2018 in Chicago.  The competition pits six top European players against six of their counterparts from the rest of the world. There are 12 matches played over three days (nine singles and three doubles).  Each player takes the court once or twice for singles, with at least four of the six taking part in doubles. All matches are played as best-of-three, with a 10-point tiebreaker if play goes to a third set.  Championship Tennis Tours offers excellent tickets and packages to this great event held at Palexpo Stadium which has hosted many sold out tennis events in the past. Roger Federer will likely be back with Team Europe as the event moves to his home country. In addition many of your favorite players will likely be there including Djokovic, Nadal, Zverev, Kyrios, Thiem, Isner, Sock, and more.


Complete Packages Include
Hotel accommodations at a 3, 4 or 5 Geneva star Hotel

•

i
Official Laver Cup tickets to all 5 sessions in your choice of level
More Details and FAQ's. . .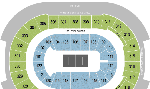 The Palexpo
Seating Information
Tour Code i
# of
People
Package Dates
Nights
Hotel
Rounds
Tickets Included
Seating Level i
Cost Per
Person i
Subtotal
09/19 - 09/23

4

Whole Tournament
Fr-Sun (5 tickets)
Movenpick Hotel and Casino

Close to Venue

NEIGHBORHOOD: Near Airport

Ideally located a few minutes away from the Palexpo center, the hotel is the ideal place to stay for your trip to Geneva. Discover Swiss traditional hospitality for the 21st century. Our 350 rooms and suites come with the latest technology including a unique bedding concept for maximum comfort. The Mövenpick Hotel Restaurant inspires indulgence with its combination of flavors from around the world and local food specialties. The Kamome Japanese Restaurant is an unforgettable dining experience with the freshest selection of sushi and sashimi, or even the theatre provided by the Japanese chefs as food is prepared at a teppanyaki table right in front of you. Relax in the jazzy atmosphere of our Gate 20 Bar & Lounge or unwind in our new fitness center with its tremendous views of the Jura mountains and overlooking Geneva Airport's runways. Casino with 150 slot machines and gaming tables. Free shuttle bus service from/to airport from 5.30 am to 11.40 pm.

Full Description and More Photos

Crown Plaza Geneva

Modern Design

NEIGHBORHOOD: Airport

The 4-star Crowne Plaza Geneva Hotel is situated a mere 2.8 km away from United Nations Geneva. The property opened in 1977 and features elegant architecture. The hotel is notable for the great setting not far from lakes and parks as well as a palace, a cathedral, and a museum. This pleasant venue is 5 km away from the center of Geneva. The property is close to shopping centers and commercial centers. The hotel offers 366 rooms that are fashionable and standard in design, and feature free Wi-Fi, individual climate control, a laptop-size safe, flat-screen TV and IDD phone. The rooms command a panoramic view over the garden. They also have a microwave, an electric kettle and a dishwasher available for self-catering. Guests can dine at the modern on-site restaurant serving contemporary cuisine. The coffee bar serves cocktails, tea and wines. Al Volo Pizzeria and Royal Oriental are situated in a business area, about 200 meters from the venue. Guests can reach Crowne Plaza Geneva Hotel from Geneve-cointrin airport within 10 minutes' drive. There are car and bicycle rentals available on site. The hotel provides beauty therapy and massage for guests to relax and rejuvenate. On-site fitness facilities include a gym, a fitness center and a jogging trail.

Full Description and More Photos

Hotel Eastwest

Boutique

NEIGHBORHOOD:

A proud member of Small Luxury Hotels of the World, Eastwest Hotel is haven of discreet luxury, located in the heart of Geneva close to the lake. Feel the warm and inviting atmosphere of this unique luxury boutique hotel from the moment you enter the lobby! The contemporary interior design is a subtle blend of East and West, with an eclectic mix of artwork and decorative pieces that is sure to engage, surprise or inspire.

Full Description and More Photos

Eden Hotel Geneva

Classic

NEIGHBORHOOD: Botanical Garden

Hotel Eden is in a perfect location for those coming in for the Laver Cup looking for a great value hotel. It's not far from the venue and not far from the city center. Excellent staff, magnificent breakfast at no extra fee and moderate prices make Hotel Eden exceptional three star hotel. Location Hotel Eden is located in Rue de Lausanne, which is little frequent street. The views are on the Parc Barton, which is in front of the hotel. Just next to it the park is a Botanical Garden. Located in the northern part of Geneva, Hotel Eden is within a close - walking distance to United Nations. Center of Geneva is little further away, but the bus will get you there easily. Upon arrival at a hotel, you will get a free public transport ticket for your whole stay in Geneva. Rooms hotel beau rivage geneva room Hotel Eden offers 54 rooms. All rooms are soundproof, with adjustable air conditioning, television and free wifi. The rooms are classical, clean and comfortable. There are a smoking and non smoking floors. Bathroom is of middle size, contains of full size tub with shower. From the room you will have a view on the threes of Barton Parc. Dinning Hotel Eden serves delicious, diverse and fulfilling breakfast, which are included in the price of a stay. There is also a minibar with refreshments, wine, tea and coffee. Restaurant is open from Monday to Friday, cooking very good meals at reasonable prices. There are not too many bars or restaurants around, so you may consider staying in the city center for dinner. Facilities eden hotel breakfast tableHotel Eden services include room service, currency exchange, laundry, meeting facilities and business center. Hotel offers a babysitting service. Parking is possible at the place for 28 CHF a day. Check in from 1PM and Check out until noon. Overall Eden hotel is nice and not too expensive hotel, especially convenient if you need to be close to UN. Proximity to Botanical Garden and park make it a good place to visit with your children. Staff is exceptionally friendly and helpful.

Full Description and More Photos

Hotel N'vY

Contemporary

NEIGHBORHOOD: Lakefront

The luxury 4-star Hotel N'vY, just steps from Lake Geneva, is an elegant way to live the carefree lifestyle. In spaces where energy and emotion intermingle, and where technology makes life easier, the Hotel N'vY offers a BoHo chic-inspired lifestyle – it's simply unique among luxury hotels in Geneva. In this new concept, need gives way to desire. The 4-star Hotel N'vY meets all of your business and leisure travel needs with its 153 rooms, 3 dining locations, meeting rooms, and close proximity to Lake Geneva.

Full Description and More Photos

Hotel Rotary MGallery by Sofitel

Classic

NEIGHBORHOOD: Near Venue

Hotel Rotary Geneva Mgallery By Sofitel welcomes guests in the heart of Geneva meters away from a bastion, monuments and a tower. Offering accommodation in an 8-story elegant building, the hotel was remodeled in 2006. This hotel is located in a shopping area, 2.3 km from International Red Cross and Red Crescent Museum. Hotel Rotary Geneva Mgallery By Sofitel lies within a 20-minute walk from the center of Geneva. Classic rooms feature personalized décor with antique furniture. The rooms come with private bathrooms with a bathtub, a shower and a hairdryer along with an electric kettle and a dishwasher. Breakfast is offered in the restaurant every morning. Guests will enjoy international dishes served at the garden restaurant. The cozy lounge bar features a piano, a terrace and an open fireplace. Serving a wide assortment of dishes, Le Bistrot de Charlotte and Il Lago at The Four Seasons Hotel are about 100 meters from the property. Hotel Rotary Geneva Mgallery By Sofitel is around 10 minutes' drive from Geneve-cointrin airport. Hotel Rotary Geneva Mgallery By Sofitel is a child-friendly hotel offering cribs, babysitting and a mini club. Fitness classes and a gym are provided on-site.

Full Description and More Photos

Hotel Bristol Geneve

Classic

NEIGHBORHOOD: Lakefront

Set in an elegant 1850s building, this sophisticated hotel is 1.1 km from the landmark Jet d'Eau fountain and 2.6 km from the Palace of Nations. The upscale rooms feature garden or city views, as well as free Wi-Fi, flat-screen TVs, minibars and Nespresso machines. Suites, some with 2 levels, add separate living spaces. Room service is available. There's a fine-dining restaurant and a piano bar, and a champagne buffet breakfast and afternoon tea are offered for a fee. Other amenities include an exercise room and a spa area with a hot tub, saunas and a steam room.

Full Description and More Photos

Hotel Les Armures

Posh

NEIGHBORHOOD: Lakefront

The Hotel-Restaurant 'Les Armures' is a magnificent 17th-century residence situated 5 minutes from the lake, local shops, and the business district. Its restaurant with a terrace serves typical Swiss and French specialties in a cozy setting. The hotel offers a restaurant. A bar/lounge is on site where guests can unwind with a drink. Business-related amenities at this 5-star property consist of limo/town car service and a meeting room. Public areas are equipped with complimentary wireless Internet access. This luxury hotel also offers a terrace, tour/ticket assistance, and multilingual staff.

Full Description and More Photos

The Richemond

Classic

NEIGHBORHOOD: Lakefront

Luxury independent five-star hotel founded in 1875, member of Preferred Hotels & Resorts, Le Richemond is legend in Geneva. Ideally set on the shores of Lake Geneva, Le Richemond offers a breath-taking view on the emblematic Jet d'Eau and the highest Europe mountain Mont Blanc. In 2018, Le Richemond achieved a Five-Star Award by Forbes Travel Guide. Overlooking Lake Geneva, this long-standing hotel dating from 1875 is a minute's walk from the nearest ferry stop, a 5-minute walk from Genève-Cornavin station and 1.4 km from Jet d'Eau. The vibrant rooms and suites with cosmopolitan decor feature flat-screens, free Wi-Fi and marble bathrooms with rainfall showerheads and designer toiletries. Suites add balconies, panoramic lake views and living rooms. Amenities include a Swiss restaurant, a bar with a high ceiling and a terrace, and a spa area with a steam room, a sauna and a fitness center. A breakfast buffet is served in the dining area for an extra charge.

Full Description and More Photos

Beau-Rivage

Posh

NEIGHBORHOOD: Lakefront

Elegant and authentic, Beau-Rivage is an exceptional house, with its incredible view on the iconic Jet d'Eau, the lake, the Mont-Blanc, the snowy summits and the city. Through its history, contribute to extend the list of extraordinary personalities who have stayed at Beau-Rivage.

Full Description and More Photos

Hotel Angleterre

Posh

NEIGHBORHOOD: Lakefront

Member of the leading hotels in the world, the Hotel Angleterre is elegantly poised at the edge of Lake Leman with magnificent views of the famous Jet d'Eau and Mont Blanc, our beautiful boutique hotel showcases British charm with the finest Swiss hospitality. Enjoy exquisitely decorated rooms and suites, delicious international cuisine in Windows restaurant, and cocktails in our famous Leopard Bar and Cigar Lounge.

Full Description and More Photos

Ritz Carlton Hotel de la Paix

Traditional Elegance

NEIGHBORHOOD: Lakefront

With Lake Geneva at its doorstep and Mont-Blanc as its backdrop, The Ritz-Carlton Hotel de la Paix, Geneva has earned a reputation as one of the most celebrated five-star hotels in Geneva since it debuted in 1865. Bearing beautiful reminders of its original Italian architecture, this elegant boutique hotel mesmerizes guests with lakefront accommodations, innovative fine dining, and an address that allows for easy exploration.

Full Description and More Photos
[+] Add Option(s) to Your Package
No information here yet.
Geneva Hotels
Geneva lies at the southern tip of expansive Lac Léman (Lake Geneva). Surrounded by the Alps and Jura mountains, the city has views of dramatic Mont Blanc. French influence is widespread, from the language to gastronomy and bohemian districts like Carouge. Championship Tennis Tours has hand picked the finest hotels throughout this great city, all within close proximity to the the Palexpo, to help make your stay in Geneva memorable.
Excellent Center Court Tickets for the Laver Cup Geneva.

Your tickets on Center Court give you access to all the side courts as well.


Laver Cup FAQ's
Q. What is the Laver Cup?

The Laver Cup is an international indoor hard court men's tennis tournament between two teams: Team Europe and Team World, the latter of which is composed of players from non-European countries.

Q. How are the teams selected?

Each team will be comprised of six players, and led by a team captain, who is a legend of the sport. The captain of Europe is Bjorn Borg,  and the captain of Team World is John McEnroe. Four of the six players will qualify based on their ATP singles ranking as of the Monday following Wimbledon. Two are "captain's picks" that will be announced by the Monday after the US Open.
Q. What is the Laver Cup Format?
The event will be played over three days. On Friday and Saturday, there will be a day and night session followed by a final single day session on Sunday.
Each day four matches are played – three singles and a doubles.
Both singles and doubles will be best of three sets with ad scoring. In the event of split sets, the third set will be a 10-point match tiebreaker.
Each player will play at least one singles match during the two days.
No player will play singles more than twice during the three days.
At least four of the six players must play doubles. No doubles combination can be played more than once, unless for the Decider on Day 3, if points are 12:12.
The winning team must reach 13 points.
In the event of a tie after all 12 matches are played, a final overtime doubles match – a Decider – will be played as a regular set with ad scoring and a tie break.
Matchups will be determined prior to the first match each day through the exchange of lineup cards by the captains.
Q. How does the scoring work?
Points scoring
Each match win will be worth one point on Friday, two points on Saturday, and three points on Sunday.

How do you win the Laver Cup
The first team to reach 13 points out of a total 24 points available will win the Laver Cup. If the points are tied at 12:12 at the end of all matches, a fifth match (Decider) on Sunday will be played to determine the winner.
Q. What is the location?
The city of Geneva will host the third edition of the Laver Cup from September 20-22, 2019, at the Palexpo stadium in Geneva
The location will rotate between Europe and the rest of the world cities each year. It will take place every year, two weeks following the US Open, except in Summer Olympic years.
Q. I want to see Roger Federer (or my favorite player). When is he playing?
The order of play for each day of the Laver Cup will be determined through the exchange of line-up cards by the captain the evening prior, and then posted on the official site.

Q. What is the court surface?
The event will be always played on one competition hard court in a retractable roof stadium or indoor arena.
Q. Can other people use my multi-session tickets?
A multi-session ticket provides the buyer with five individual tickets (one per session). Tickets may be distributed amongst family and friends.
Q. When will players be announced and how are the teams/players selected?
Each team will be comprised of six players and led by a team captain who is a legend of the sport.  The captain for Team Europe is Bjorn Borg and the captain for Team World is John McEnroe.  Four of the six players on each team will qualify based on their ATP singles ranking as of the Monday following Wimbledon. The remaining two players are "captain's picks" that will be announced no later than the Monday after the US Open. Players who have committed to play may be announced early.

Q. What is a multi-session ticket?

A multi-session ticket will give the holder access to all five sessions at the Laver Cup: Friday, September 20 (day and night sessions), Saturday, September 21 (day and night sessions) and Sunday, September 22 (day session), and will ensure the same seat for all five sessions.
Q. When will my tickets be delivered?
Tickets are generally delivered one week before your first day of attendance. Actual delivery times vary from event to event depending on many factors including when tickets are physically allocated by the tournament.
Q. What if my tickets are lost or stolen?
When you receive your tickets, keep them in a safe place. Unfortunately, tickets cannot be replaced if they are lost, stolen, or damaged. Please note that direct sunlight or heat can damage some tickets. 
Q. What is the address of the Palexpo venue?

Route François-Peyrot 30, 1218 Le Grand-Saconnex, Switzerland

Q. Will the tickets I order be together?
Yes. All ticket order of two tickets will be together. For orders of 3 or more tickets we do our best to get all the tickets together, but it's not guaranteed. We will make sure to have at least all the tickets as pairs.
Q. When tickets are listed as a "General" ticket for a particular level, what does that mean?
When a ticket is listed as a "General" ticket, such as "CAT 1- General" this simply means that your tickets are guaranteed to be located in a section within the CAT 1 level. Even though it's listed as "General", all tickets are reserved. You will only know the actual seats (section, row, and seat number) once the tickets are delivered.
Accommodations in a 3, 4, or 5 star Hotel in Geneva
Official tournament tickets to the Laver Cup
Your Laver Cup Geneva Package contents including your tennis tickets are delivered to you by FedEx a few weeks before your package begins.

Do you have any questions?
Send an email
. Or call. (800) 468-3664
local and international call
+1 (480) 429-7700
Since 1987, we have had just one mission, and that's to make it as easy as possible for thousands of fans each year to attend the most sought after tennis tournaments in the world. We handle only tennis and have deep experience and understanding of the tournaments we service. You can trust us to take care of all the details, with a level of customer service that will make you a loyal client for years to come.
Mike Bernstein
Championship Tennis Tours